SMS - Sri Lanka...
If you are looking for the information on how to send and receive SMS messages in Srilanka from your mobile phone, Smartphone and web based programs to your friends and relatives, this web site will provide all the information that you will need. Currently many Apps and wow.lk offers to send and receive messages to Sri Lanka hand phones with out any charge from any part of the world. To get this service you have to become as a member in their web site.
There are 5 numbers of cellular phone service providers namely Dialog, Mobitel, Hutch, Etisalat and Airtel are proving service in the island.
here are CDMA phone service providers too here as SLT, Suntel, Dialog and Lanka Bell.
These service providers offer low priced text message services (SMS) for their clients. Dialog clients must join their web sites to use their web based T.M sending facility where they will be allowed to send messages to their friends who too are members in the Dialog network.
In our pages you can find information on how to send free text messages from web sites to cellular phones world wide.
It is not necessary to own a cellular phone to send short messages to your friend's handset which can be achieved by using Internet connected PC or Laptop through the IM or Apps.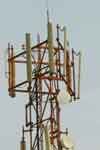 Also in this modern world there are Smartphone and tablets that can give you the same free facility through their installed Apps via the internet. Some Apps are pre-installed in the handsets while there are free Apps and paid Apps available in the official web sites of your phone.
USA is the popular country to send and receive text messages faster using the QWERTY key board fitted on Smartphones. Due to the iPhone usage, video-calls and cheap call plans that the text message usage in the USA has declined dramatically in these years.
TM, is widely used in Asia, specially in Philippines where millions of texts sent and received per day specially very high numbers during the Christmas and New Year season. In Sri Lanka English language is widely used in short messages while there are facilities available to send and receive Sinhala and Tamil languages based short messages there.. To use this extra language facility you must get the program in to your handset from your service provider.
SMS is the short form for the short message service, which is available as an extra future from GSM operated cell phones. It was on the table as topic from the early 80's. These messages can be sent a binary content like ring tones or logos. The first such message was sent on 3 Dec 1992. Normally a sent message is stored at SMSC (Short Message Service Centre), if the receiver is not available it will be available for the receiver to get it later when he switch on his handset or when he get connected and get the signal from his carrier.
Also there is Premium Rated message service, which is a paid one, the mobile user to get alerts about breaking news, market report, sports score and many more. Last year Yahoo announced that their members can send free text-messages to cellular phones in the USA, Canada, India, and Philippines. There may be a small charge for the receiver depending to their carrier.
If you have any questions post them to mail@smssrilanka.com
Comments and views can be posted here.